Former Haverford High School Head Swimming Coach, Pete Zarrilli, passed away on Sunday, August 25, 2019. He was 58 years old.
Pete Zarrilli grew up in Havertown and graduated from Haverford High School in 1979.
Pete took over as head coach of the Fords during the 1988-1989 season, and he coached the team until the winter of 2006-2007. During his tenure, he coached numerous teams to winning dual meet records, and he earned over 100 career wins as head coach for both the Boys' and Girls' swimming programs.
Pete also coached five straight Central League Championship Boys' Teams for the Fords from 1996 - 2000. Two of those teams - the 1998 and 1999 teams - finished in the Top 10 at the PIAA State Championships.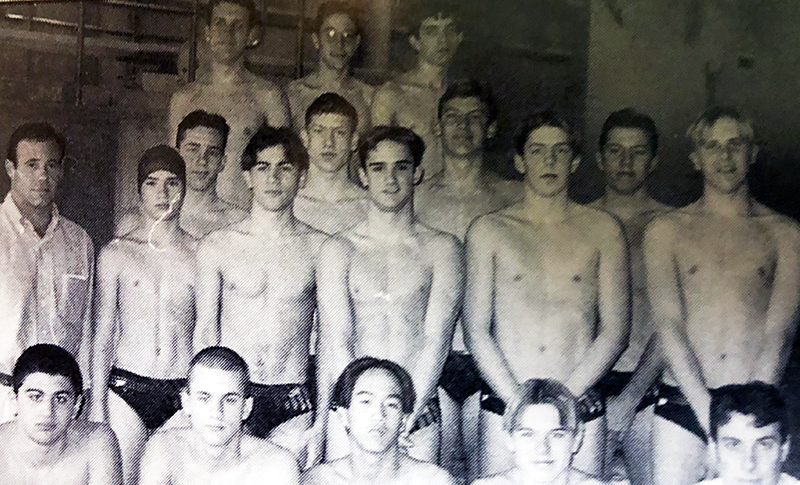 Pete coached a number of swimmers to qualifying for both the District 1 Championships and the PIAA State Championships during his tenure, including 4-time state champion and All-American, Brendan Hansen. Pete also coached the 1998 Boys 200 Medley Relay of Eric Kulesza, Brendan Hansen, Pete Hunt, and Robbie Smith to a PIAA State Championship.
Pete also served as head coach at Radnor Aquatic Club for a number of years in the 1990's and early 2000's, and he spent a number of years managing and running local pools in the area.
A memorial service will take place on Saturday, September 7, 2019, at 11:00 AM at Saints Peter and Paul Cemetery (1600 S. Sproul Road, Springfield, PA).
The official obituary for Pete can be found here: Peter Zarrilli Obituary